Contact us
You can tap into the Japanese market and ship all over the place.
We have some solutions for overseas clients to enter Japanse market. You don't need to prepare blank bodies or inventory. We've provided on-demand personalizing system solutions. That enables you to reach Asian customers easily and cost-effectively.
1. Wider Product Choice
We have a wide range of products. (over 2,000 types of items) Please refer to the following site about the item.
https://originalprint.jp/
You can start your own business in a short period of time.
2. the largest processing capacity
It is possible to process up to 30,000 units per day. *It depends on processing methods or conditions.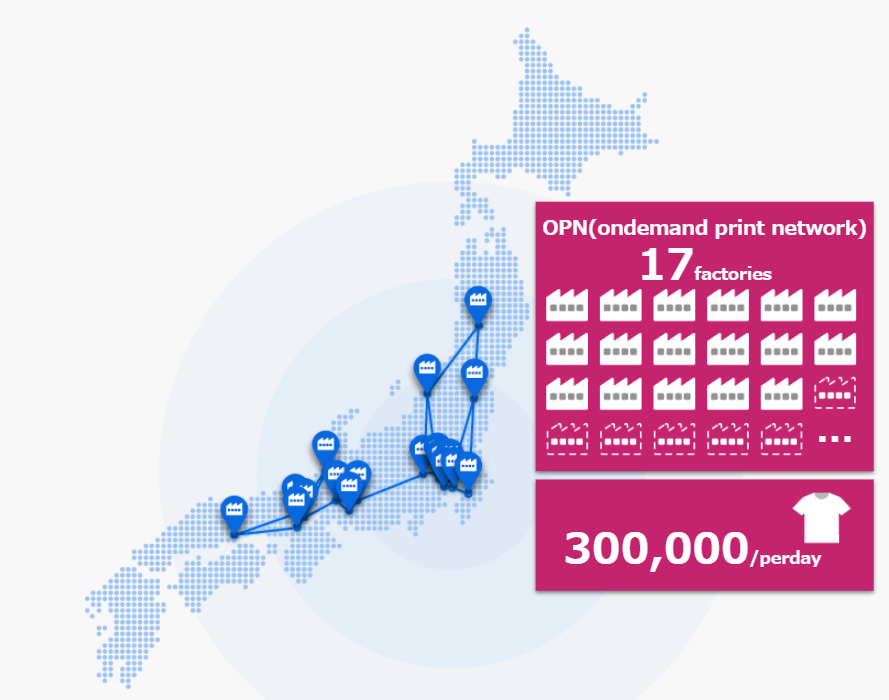 3. Japanese sophisticated quality
We are dedicated to the quality to meet the high-quality standards of Japanese customers. Recognized for its quality, we've worked for many famous fashions and sports brands.
If you have any questions or require any further information, please feel free to contact us.
*Please note that the text will be sent without a confirmation page.